One Pay Lease
One Pay Lease Benefits
The least expensive way to drive a vehicle
No monthly payments to worry about, make one single lump payment in the beginning
Typically, more incentive from the factory versus conventional financing(Higher rebates)
You insulate your vehicle's value from market fluctuations and economic downturns
Free "GAP" insurance provided by the leasing institution in the event of a total loss
No worries about diminished value from accidents(Carfax history)
Customizable mileage and terms for any driving scenario
Save money on taxes. Pay only on the term driven, not the entire purchase price.
Same insurance requirements as a purchase, no extra coverage required
Can trade just like a purchase, not obligated to keep the entire term
Some plans pay for routine maintenance, Onstar, and XM radio(See dealer for details)
Guaranteed purchase price/value at lease end.
No hidden fees, no disposition fee at lease end if you turn in. Simply walk away.
Let your money earn money! You decrease your amount of investment into a depreciating asset like an automobile. An automobile is an expense. Why pay for the entire cost upfront if you don't have to? Pay a portion at the initial transaction, then pay the deferred value at a later date, all while costing less money out of pocket to you in most cases.
EXAMPLE OF A ONE PAYMENT LEASE: 2020 Yukon SLT RWD
Automobile with a MSRP of 57,965.00. The cash price would be $55,986.68 at time of purchase. The one pay amount at time of purchase would only be $32,761. The deferred price would be $27312.28 after 24 months(including taxes, out the door). This is a savings of $952.58 and you kept $28264.86 in the bank or market for 24 months earning interest. If you put your $28264.86 in an interest earning account for 24 months, here are the yields: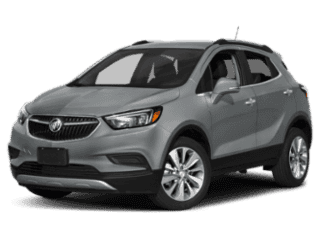 More and more consumers are discovering this "alternative" way to purchase their vehicles. It is a fast-growing, smart way to buy in today's market where every dollar saved is valuable. Call us for more details and let us show you options on your next vehicle.