GMC Dealership Near Me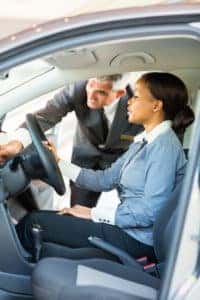 When you are in the market for your next truck in Athens, Georgia, you will have many decisions to make. Your first choice will be deciding which dealership in Georgia you wish to work with. Customers will want to be very particular when choosing their dealership because it will be a large factor in determining what kind of experience you have. If you are looking for a reputable GMC dealer near you with a great reputation and a storied history of excellence, Heyward Allen Buick GMC should be your first choice. Our GMC dealership in Athens has been in our community for many years, and we have earned a wonderful name for ourselves for our fair business practices. When you decide that you are ready to start searching for your next truck, our GMC dealership in Georgia will be eager to serve you. Stop by the Heyward Allen Buick GMC showroom whenever you would like to start seriously shopping for the perfect truck. As soon as you step into our Athens GMC dealership, you will be welcomed to our showroom by our fantastic sales team. The sales team at our GMC dealer near you is very highly educated on the details and nuances of the latest GMC lineup. While you shop for your next GMC truck at our dealership in GA, they will be a valuable resource for information about our models. Any questions that you may have about the trucks sold at our truck dealer in Athens will be fielded immediately by our sales team.
Our GMC dealer near you carries an impressive collection of the latest new models. If you are looking for a specific vehicle at our dealership in Athens, GA, just let our friendly and helpful sales team know. They will be happy to point you in the correct direction, towards the models you are looking for at our Georgia dealership. With such a robust inventory available at our car dealer in GA, you will have plenty of outstanding options. As you peruse through our selection, the Heyward Allen Buick GMC team will be on-site to answer any questions that you have. If you are shopping for your next truck on a budget, you may wish to view our pre-owned inventory. Our dealership in Athens maintains a curated selection of used GMC vehicles for our customers. Our auto dealer in Georgia has very strict standards for the quality of the vehicles that we carry. You can rely on our GMC dealer near you to only supply you with vehicles that are in good condition. When you work with our Athens GMC dealer, you won't need to worry about choosing a poor quality truck accidentally. Every used car at our dealership in Georgia will be safe to drive, and have plenty of life left. Local drivers know that our GMC dealer near you is the perfect place to find new or used trucks in the Athens, GA area. We look forward to having the opportunity to serve you as you shop for your next truck.