Trucks for Sale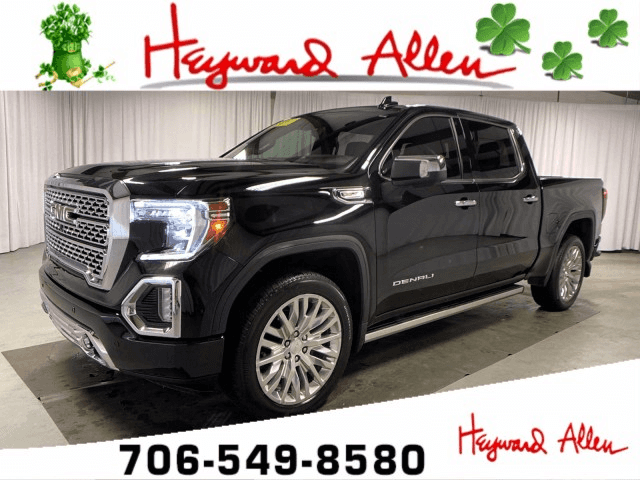 GMC trucks are some of the most well-designed, capable, and memorable in the industry. When you see those trucks roll by, you know it. Denali trims have long served as the peak of GMC performance and luxury, creating timeless truck experiences that everyone wants in either form, new or used. Our used trucks near me are highly searchable. When you find GMC trucks, you find something special.
Trucks for Sale
As a truck dealer, we know the massive utility and toughness that these tough as nails trucks offer. Our trucks for sale are organized according to your wants and needs. Target your favorite features, do an advanced search, and find what you're looking for.
Certified Pre-owned Trucks
The CPO truck is a unique opportunity to grab a highly inspected, low mileage truck. Dealer certified vehicles are also a category that you can browse through and offer extra perks from your favorite dealer (hopefully us). These models receive a higher-grade of full inspection and come with niceties like roadside assistance or courtesy maintenance procedures.
Budget Models
Lower priced models are often the right choice for people who might not have the credit history or income to facilitate a large purchase. Don't despair. A lot of people are shopping frugally these days, and it's one of the the smartest things you can do. Don't run through your whole bank account if what you're looking for is just a reliable, older model vehicle that gets you safely where you're going. Budget models under $15K are a permanent presence at our dealership. Find those tough trucks you want, and pay less for them this year.
Old Favorites
If you've owned a favorite light or heavy duty GMC Sierra in the past, you know that the Denali name is synonymous with luxury, capability, and style. You'll never drive away in one of these trucks without really feeling inspired by the designs and feeling like you own something truly special. Our dealership keeps classic model years in stock whenever possible. All you've got to do is look for them. If you miss one of your old faithful trucks, you can still buy those here from us right now.
Heyward Allen Buick GMC believes in convenience and a human touch on every auto deal. Our highly capable pickup trucks are available to shop through this year. Take some time out of your busy schedule to pick out a truck that's going to take you through life's roughest – and most enjoyable – moments. With a great truck on your side, the day always begins a little brighter. We've got all your favorites.
Heyward Allen Buick GMC Info
Your friendly truck dealer is always here to welcome you home. Search through our trucks for sale today and get in touch with us about a test drive. You'll always learn more during that initial meeting with your truck than you will just reading about the truck online. We always recommend researching your trucks, but don't forget to really get down here to see us and test drive those trucks.