Used Car Dealership GA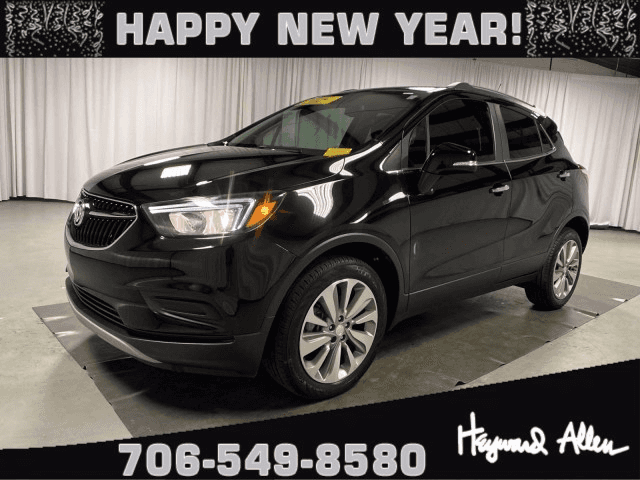 Make this year a special one by shopping through our used cars in Athens, GA. Heyward Allen Buick GMC stocks the makes and models that create a special experience for you each day. Picture yourself test driving your favorite used cars in Athens, GA, and then taking them home for less money. That's what you should demand of your Athens used car lots. Many make promises. We deliver.
Athens Used Car Lot
Before shopping at any used car dealership in GA, we recommend doing some serious homework about the makes and models offered on the lot. Become familiar with our inventory by browsing through the basic models featured or by searching for something specific. We recommend following these simple tips to help you get the most out of your buy from our used car dealerships in Athens, GA.
Set your budget
Monthly bills and life's little surprises are a reality month after month. Most people budget for both their bills and a car repair, unexpected medical bills, or things like family emergencies. Shopping for a vehicle is more fulfilling when you know exactly how much money you want to spend.
Research
A research expedition at our used car dealership in GA begins with a simple Internet connection and your time. We feature "Basic Info" sections on all of our models. It goes over the exterior color, drivetrain, interior, transmission, engine, and mileage. You'll also find a "Key Features" area with listed features like keyless entry, blind spot monitor, or leather seating.
Test Drive
A test drive is worth 1,000 words. You can read about a model's engine but can't feel its performance until you actually get behind the wheel and feel how it reacts on the road. The distinct differences between vehicles will affect every part of its performance. For example, an SUV sits high, while a compact sedan sits low. Just the view from the windshield might feel different from model to model. Before you buy, test drive.
A Trip to Used Car Dealerships in Athens GA
Heyward Allen Buick GMC isn't the only dealership in Athens, but when you're with us, you'll feel like we're it. When you combine our large-scale research materials, budgeting resources, and old-fashioned amiability, shopping with us is a treat. We cut through the red tape and make buying an automobile more of a celebration than an interruption.
We're open online all year-round. You don't have to wait for business hours to begin shopping for your next vehicle. Search through our makes and models today to get in touch with your inner driver. Once you've found a model that fits your budget and sensibilities, you can reach out to us for the help you need to get a deal done.
More Info at Heyward Allen Buick GMC
Good car buys begin with good questions. Contact our professional team today to learn more about our inventory, specials, and service. If you're a current used car owner, you'll still find plenty of ways to get more out of your vehicle by doing business with Heyward Allen Buick GMC.