Used SUV Dealer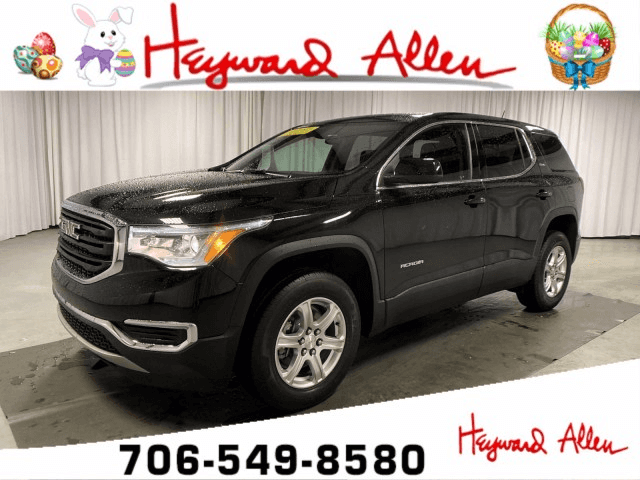 GMC SUVs are always available in large supply at Heyward Allen Buick GMC. Our inventory includes models like the GMC Terrain, Acadia, and Yukon, all three massive and ready to serve families with big time passenger and cargo capacity needs. Those looks for used SUVs near me will find our pre-owned inventory is full of both CPO and regular SUVs.
SUVs for Sale Now
Families who need the service of a great SUV will find a large inventory of them at our dealership right now. Used SUVs near me are one of the most popular classes of vehicles right now, and GMC SUVs are favorites of all families. Models like the Yukon SLT frequently come into our inventory and deliver outstanding V8 engine performance and a third row that lives up to the standard of every family. GMC doesn't do anything small. Their models are designed to kick out high performance and massive passenger and cargo capacity.
As a used SUV dealer, we sell models that are big on performance and big on space. The gorgeously designed Acadia and other GMC models were made to be premium areas where families can enjoy life and togetherness. They make great professional vehicles, too, if you want to make a big impression in your career. Pulling up in a Denali trim is going to automatically grant you some status among almost anyone in any industry.
Used SUVs Change the Industry
Thanks to safeguards in place now when you buy a pre-owned or CPO vehicle, people don't assume risk anymore when they're buying these models. Every buy is given the tools to investigate their favorite pre-owned vehicle and determine its quality, both through research and a hands-on inspection and drive. What changed things?
Vehicle history reports
Most folks with a larger budget want to know that their model was only owned by one person or that it was owned by a couple of people who took very good care of it. With our free vehicle history reports, you can research the history of your model, who owned it, and when it was repaired or received maintenance.
Test drives
The generous test drive is one that lets you feel how your vehicle performs. This is an extremely important part of buying and safeguards you from buying a model that doesn't drive the way you believe it should. You can immediately discard models that don't meet your expectations during a test drive.
Extended warranties or CPO models
Some regular SUVs for sale will come with a warranty if you choose to add it on, but CPO models come with a warranty thrown in that gives you greater peace of mind when buying used. You'll know that if any minor problem were to arise, you can get it fixed at our dealership. CPO models are great for giving out that warranty for a certain number of miles or a certain time period.
Need a Used SUV Dealer?
Heyward Allen Buick GMC is happy to serve as your pre-owned SUV dealer this year. Please contact our team if you've got any questions.