Used SUVs for Sale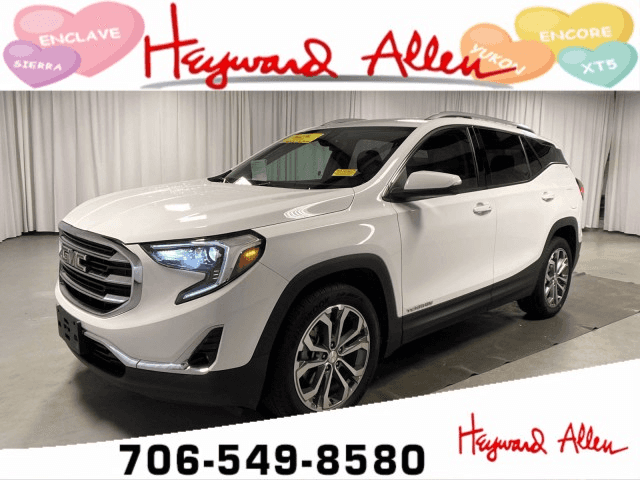 Sport Utility Vehicles (SUVs) come in compact, mid-size, and full-size models. Some are truck-based and designated as SUVs, and others might be called SUV crossovers because their designs are based on passenger cars. They're still hefty, have lots of passenger and cargo capacity, and look the part of an SUV, but their frames are sculpted differently than a full-size SUV model. Buick SUVs come in many different designations and classes and tend to fall into the luxury SUV category.
The subject of used SUVs for sale will be popular for online shoppers this year. The new models are being released with missing features, something that doesn't sit well with most buyers. This unfortunate fact for new models is a very fortunate fact for used SUVs that need a good home this year.
Used SUVs for Sale
There are multiple ways to get your favorite SUV back home with you from Heyward Allen Buick GMC. Our carefully crafted pre-owned and CPO section spells out our inventory and trade policies from model one to model 300. New pre-owned models are added constantly, giving you a greater menu of options to choose from.
Priced Under 15K
Many people dream of owning a luxury SUV but are afraid they'll never have the money to take home features like leather interiors and large touchscreen infotainment systems. The strong features on higher-end trims of models like the Enclave and GMC Acadia are available on used models as well as new, so you can go home in that premium interior you dream of, with high-performance engines and transmissions that throttle performance to the next level. And you can find many of the older models available for under 15K. If you're willing to keep these powerful models going, they're as premium as any other.
Dealer Certified
Certified pre-owned models are special to many folks. They come with added warranties, complementary services, and low mileage guarantees. Our CPO inventory is inspected on hundreds of components and systems. The CPO inventory is up all year long for our buyers with a little more money for additional luxury.
True Hometown Greetings
People like their friends and business partners to be pleasant. That's doubly true when you work with a car dealership. No one likes to have a curt sales team that doesn't listen. That's why we train each member of our family-owned dealership's sales team to be genuinely welcoming to all customers, even those who don't have a lot to spend. It's one of our golden rules, and our customers appreciate it. Family-owned means friendliness.
Heyward Allen Buick GMC Information
Our family-owned dealership is ready to meet your needs this year and lead you to your next SUV for sale. The sales and finance departments here stand ready to help anyone find the Buick SUV they desire this year. Maybe you don't even know which one you want. We'll give you authentic information about each model so that you can always make a wise choice. Just call or write if you'd like more information about our dealership or inventory.